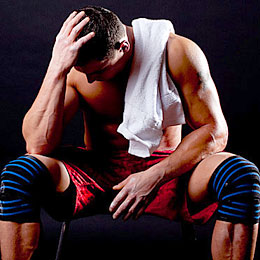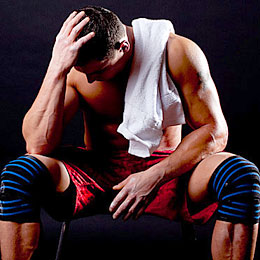 Ranging from fad dieting to aerobics and many others, people today try a variety of ways to stay fit. Some of these methods work, while others do not.
However, if there's one tried-and-tested way that most people just can't go wrong, it has to be traditional exercise.
And as more and more people realize the numerous benefits that exercising offers, they turn to their trusted gymnasiums or even begin exercising in their neighborhood park. Consequently, the number of people hitting the gym has been steadily growing as well.
Many first-time gym goers, especially men, face the problem of body odor emanating from their clothes after a strenuous workout. Some new gym goers also face the problem of skin chaffing – in the absence of proper workout wear.
This happens because there's a lack of information about proper workout clothes. If you're someone who plans to the hit the gym every day, then you need to consider going for the right workout clothes.
Five Must Have Workout Clothes That Every Man Needs in Their Wardrobe
For all workout enthusiasts who want to know more about workout wear, this article will discuss the top 5 must have workout clothes that every man must have in their gym wardrobe.
#1. Sweatpants
Since sweatpants are made of cotton, they trap the heat and increase the body temperature. The body then has to burn more calories to cool down.
Sweatpants also help wick off moisture from your body. If you choose sweatpants made from sweat-absorbing fabric, you will be surprised at how comfortable you feel during your usual workout sessions.
Another benefit of wearing sweatpants to your workout is that they protect you from mosquitoes, ticks, thorny bushes or grass – when working out in the open or areas infested with mosquito. This helps you stay focused.
#2. Sweatshirt hoodie
Sweatshirt hoodies tend to make your body sweat more and thus help burn more calories. Some fitness experts also say that sweatshirt hoodies increase the heat exposure during workouts, paving the way for an improved blood flow.
This, in turn, helps improve endurance levels, insulin sensitivity, and nutrient delivery; all of which contribute to fat loss. Sweatshirt hoodies also serve the very important purpose of keeping your hands free – from your mobile phone or MP3s.
Zip-up hoodies can be a great option; they are both functional as a workout outfit and look pretty cool.  Available in multiple colors, they are typically made from a combination of cotton and polyester fleece, and have a self-fabric lined hood.
They also have heavy drawstring cord along with spandex in the ribbing at the sleeve and the cuff. With double needle stitching all over, there is no worry about open stitches too.
#3. Gym shorts
Gym shorts are another essential workout clothes for men. Steer away from jersey shore cotton shorts or basketball shorts. Rather choose one that is very slim, helping you feel as "weightless" as possible.
Gym shorts should ideally be 2 inches above your knee. Classic colors like black never go out of fashion, so you can have one of these in your workout wardrobe.
You can also choose to wear compression shorts. Made from stretchy fabric, these reduce muscle fatigue that is synonymous with workouts. They also lower the risk of muscle soreness and strains.
They are designed to increase blood flow and thus improve the amount of oxygen reaching the muscle tissue during your workouts. Investing in them often helps greatly enhance your workout experience.
#4. T-shirts
This is another no-brainer when it comes to must-have workout clothes. Choose t-shirts over vests and tanks as the adage "Less is more" could not be truer than in the gym.
A t-shirt helps cover your bare arms and makes you look decent and classy when lifting your arms while working out. Choose one made from 100% cotton.
100% cotton is a breathable fabric and will allow your skin to breathe and remain cool even as the workout gets more intense.
It will also absorb the moisture from your skin and help you remain dry. They don't demand a lot of maintenance but are often pretty durable.
#5. Socks
Please do not hit the gym in tube socks! That is so passé! Rather, invest in good quality ankle length or no-show socks that are a fitness enthusiast's best friend.
Buy the ones that come in a breathable fabric – preferably cotton. Do not buy socks that are too tight or too loose!
If your feet sweat a lot, invest in sweat-wicking socks from leading brands. If you opt for ankle length socks, then try to match the socks with either your shoes or your shorts. Ensure that the color of your ankle length socks is never lighter than the color of your shoes or shorts.
When buying any of your workout clothes, make sure that they are of the perfect fit. A tight fitting one will make you feel uncomfortable while working out and a loose fitting one might have to be adjusted every now and then.
In other words, a perfect fit is a must as far as your workout socks are concerned. They might not seem like a big deal, but they may actually make your break your exercise experience more often than you may think.
Summing It Up
Armed with proper workout clothes and gear, you would get a lot more out of your usual workouts than you usually do.
Furthermore, never forget to carry a towel to the gym. Choose a gym towel in cotton-polyester blend, linen or microfiber. A towel that is heavier will last longer and absorb your sweat better, so choose accordingly.
The right workout clothes from a quality supplier can go a long way in making your workouts considerably more comfortable, as well as taking a lot of challenge and annoyance out of your usual workout sessions.
After all, as you spend so much on your gym membership and fitness needs, so why not fitness clothes that would indirectly contribute to your fitness?