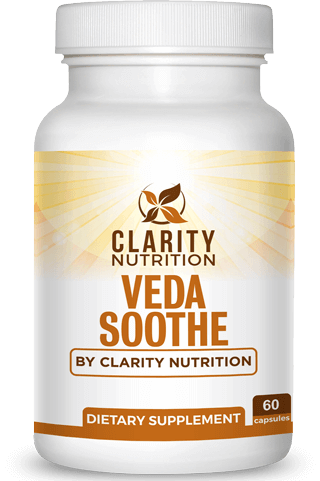 Joint pain has always stood in the gap between happiness and wellness for many. With joint pain, everyday activities become a burden. There are instances when things can graduate from a mildly irritating feeling to full on chronic pain, the latter which can dramatically impact overall quality of life.
Over the counter anti-inflammatory drugs and painkillers are the immediate solution for most of us, however, while such attempts may result in the treatment of symptoms, over the counter painkillers aren't always effective or easy on the body, especially when used daily.
Natural pain killing supplements are therefore a fantastic alternative to traditional pain killers. These natural remedies for joint pain are far easier on the body and so they won't wreck havoc over time, even when used for extended periods.
Veda Soothe by Clarity Nutrition: Overview
Once such natural product and alternative to traditional pain killers is Veda Soothe by Clarity Nutrition. Veda Soothe is a new arrival and it's a daily supplement that lends its origin from the depths of experience in the medical field. A quick look at its ingredients reveals this.
Veda Soothe Primary Ingredients
The major component of Veda Soothe is curcumin. The supplement is vital in reducing inflammation, anti-oxidation, and chemo-prevention among other benefits. In Ayurvedic medicine, curcumin maintains its reputation in the natural power that impacts cellular signals.
Curcumin is derived from turmeric, which is not only known for its use in Indian cuisine, but also the wealth of benefits it yields in the medical arena. For instance, traditional Chinese medicine involved the use of turmeric when the patients suffered from inflammation or liver conditions among others.
Boswellia and quadrangularis form part of the ingredients of Veda Soothe that make it ideal for joint pain. While boswellia is extracted from resin, quadrangularis is a stem extract. They both address the root causes of joint pain separately. It implies that the secretion of the inflammation-inducing enzyme, 5-OX, is inhibited as blood sugar levels are kept in check. Treatment is only complete when the root causes and symptoms are addressed concurrently.
Veda Soothe Secondary Ingredients
Other beneficial components of Veda Soothe include an extract from ginger root and Bioperine.
The benefits of the ginger root do not change just because it is a component in Veda Soothe. It continues its double-edged impact which is the repair of the nerves and a reduction in the inflammation.
On the other hand, Bioperine is vital in improving the immune function as well as prevention of the oxidative damage among other benefits.
Given the above ingredients, Joint Health Guide wrote a detailed article about it. Veda Soothe presents a unique value in the treatment of joint pain. Unlike the claims you get from other supplements that seek to relieve you from joint pain, Veda Soothe provides benefits that are clinically testable and scientifically proven.
The supplement works in four main domains:
Relieves joint pain in any part of the body
Enhances brain function
Improves energy and mood
Strengthens the immune system
Veda Soothe Side Effects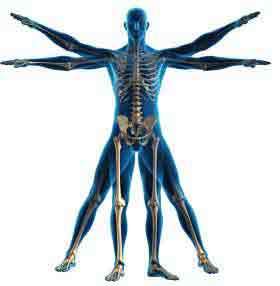 Since the invention of Veda Soothe, the supplement has not recorded any major health related side effects. This is likely due to the fact that it contains high quality natural ingredients. That being said, some people may be allergic to these ingredients, however, a reaction would likely be pretty minor such as the occasional upset stomach, et cetera. Thankfully though this is not common. As always, consult with your doctor before beginning any supplement just to be sure.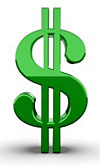 Given the quality and purity of Veda Soothe, it does come with some potential price related side effects you could say. With a price tag that is only suitable for those who are truly interested in achieving lasting join pain relief. Yet while $69.00 may not be good news to an average patient, the benefits surpass the costs associated with stroke or heart attack due to the use of over the counter painkillers. This can be attributed to the strength of character behind the creation of Veda Soothe.
Who is Dr. Robert G. Darling?
Dr. Robert Darling is an award winning doctor and mastermind behind Veda Soothe. Darling was part of the White House Medical Unit and was the first ever emergency medicine physician to become board certified.
Dr. Darling wielded his experience to harness the natural power of nature in meeting the needs of patients with joint pain. Still, such dreams could not be realized without the purity and quality that was required.
Natural remedies have the power to enable individuals to repossess the control of their bodies. The quest to develop a customer base and make profits among the pharmaceutical companies continue to thwart this dream.
Dr. Darling's ability to identify Clarity Nutrition quickened the realization of the best solution for joint pain, Veda Soothe. The supplement is the outcome that is realized when the customer base is sacrificed on the alter of sustainability and quality of treatment.
Clarity Nutrition works on the principles of good health that is attained through holistic approaches. It also prides in its gradual approaches to lasting solutions that are lacking among other pharmaceutical companies.
In this case, the natural solutions are backed by real science and supported by the human dignity upheld in the treatment of people. It is for this reason that the ingredients of Veda Soothe are in their purest form.
While there are yet more companies to come and many operations in the pharmaceutical industry, Clarity Nutrition continues to lead in the provision of quality products and the purity of their ingredients.
The Power and Simplicity of Veda Soothe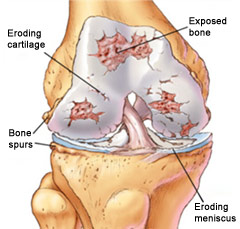 Veda Soothe is a simple and natural way that helps address joint pain and preserve joint function. It is prescribed that you take a single capsule before a meal and only repeat once if need be. The bioactive compounds jointly function to provide relief from joint pains.
Moreover, Veda Soothe can improve energy and mood, enhance the immune system and boost brain function, which are necessary facets of overall wellness. Unlike other painkillers and over the counter drugs, Veda Soothe provides a holistic benefit to your body without any trace of side effects. In as much as it's a new arrival in the market, attempts to look for reviews regarding these facts may prove futile.
Meanwhile, the long term dependence on curcumin and other ingredients in traditional healing for inflammation is a sufficient surety of Veda Soothes' benefits to the whole body.
The Bottom Line
Veda Soothe offers one of the greatest opportunity to move from both over the counter as well as prescription drugs. Its natural ingredients such as curcumin and bioperine among others are scientifically justifiable long-term solutions to joint pain.
The multiplicity of supplements that claim to offer similar benefits from this new arrival may compromise the validity of a person's choice. Therefore, it is important that when you make the decision to purchase Veda Soothe, it's from Clarity Nutrition. With Veda Soothe, a long-term solution to overall wellness begins.