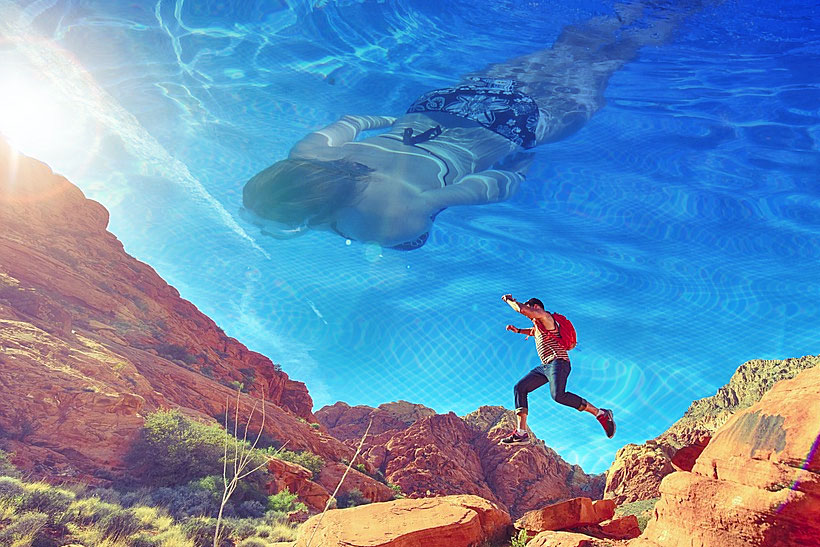 The core muscles in our body are some of the hardest to workout. However, doing so can provide a lot of health benefits and make you a better athlete overall. When the Summer arrives, the nice weather outside provides the perfect opportunity to do some activities outdoors – why not do some that workout the core? Below are some great core exercise activities that you can do outside. If you make them a regular part of your life, and combine it with a healthy diet, you'll start to see improvement before long.
#1. Go for a Tough Hike
Hiking is not only a great cardio and leg workout, but it's also great for your core. When you choose a difficult hike, you'll find yourself scrambling up steep inclines and balancing on rocky paths. Using your muscles in this different way will engage your core and give you a good workout. Look for some hiking trails in your area. See if you can find some that offer a challenge without injuring yourself the first time out. Finally, try to go during the morning hours, as the trails are typically less crowded then, and you won't have to deal with the midday heat.
#2. Try Yoga
Yoga is one of the better exercises you can do for your core. Certain positions require a ton of core muscles that you can build up over time. Yoga is great because you can do it practically anywhere at any time. This means you can go outside and do it during those warm Summer months. Grab some yoga routine videos on YouTube or find a local outdoor yoga class in your area. Many people find yoga a lot more enjoyable when you get to breathe in fresh air and enjoy nature a little bit. You can even combine your yoga routine with your hiking if you want.
#3. Get a Paddle Board
Summer is the perfect time to get out on the water. If you want a great core workout while you're out there, consider getting yourself a paddle board. Paddle boards are like surf boards, except that you stand up on them the entire time and move yourself around with a large paddle. Since you need to balance yourself on the board, and twist from side to side to paddle yourself, you'll give yourself a great core workout. To get started, you can shop for a paddle board from a site like https://www.paddleboarddirect.com/. Then once you have your board, it's just a matter of finding a body of water near you that's calm enough to go out on.
#4. Go for a Swim
If paddle boards are not your thing, but you still want to get into the water, try swimming some laps. Swimming laps is one of the best overall workouts you can give your body, as it works all the major muscle groups, including your core. By swimming laps not only will you burn calories, but you'll build up the muscles within your core. Swimming is possible during the colder months if you can find an indoor pool, but it's a lot more refreshing during the Summer. So, either head out to the pool in your backyard, a local pool in your area, or even just find a lake. Then try out these swim training sets to give yourself a good workout.
#5. Slackline
If you haven't heard of a slackline before, here's how it works. A slackline is essentially a long rope, almost like a tightrope, but a little wider. The point of a slackline is to try and balance as you walk across. As you get better at it, you can do all sorts of different tricks. Slackline is easy to try, as all you need is the rope and some things to tie it to. Trying to balance while walking across will give you a great core workout, but it isn't easy. Make sure you have something soft to fall onto, as you'll likely fall a lot in the beginning. To learn more about slackline, visit this guide.
#6. Do Some Core Drills
Finally, if you just want to give yourself a straight core workout, take your normal exercises and simply do them outside. It's easy to go out into your backyard and do your crunches or core stabilizers. Doing it outside will help you to build up more of a sweat, and you'll get some fresh air at the same time.
The Bottom Line
Core workouts aren't easy, but you can make them a little more enjoyable. Hopefully one of the above ideas sounds like fun to you, and you'll be able to find an outdoor core activity that you love to do this Summer.