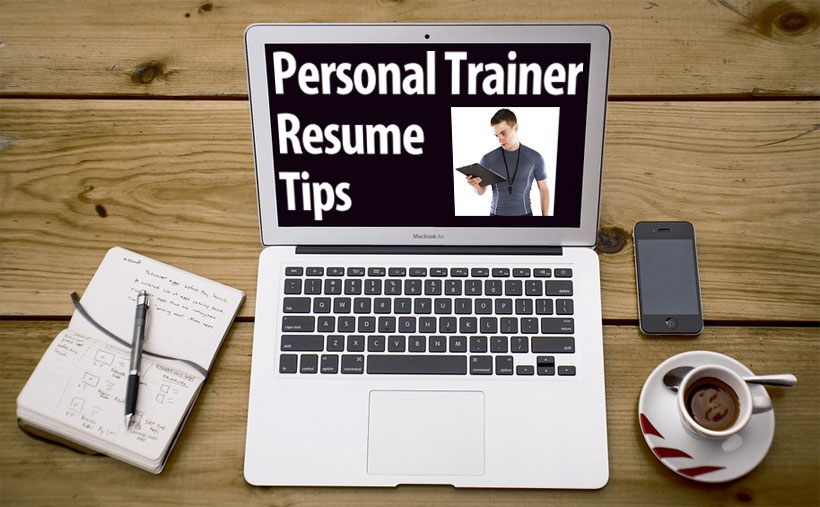 Many personal trainers are looking for a job. They have the education, they are experienced and skilled – but the job isn't coming. You might wonder why this is the case and the simplest answer might be that you don't have a very good resume.
A poor resume is a common problem these days – people in all niches write a generic resume thinking that it would get them that interview where they'll shine but it never happens.
Recruiters take resumes very seriously and they expect to see a professional, targeted document which can actually let them get to know you from a professional side up front, before they meet you.
If you don't excel at writing a resume, chances are you won't get to the interview phase. It should demonstrate – not just tell – your experience, education and level of skill as well as your personality.
Personal Trainer Resume Writing Tips
If you are still confused on how to write a great resume as a personal trainer, here is a comprehensive guide that will help you get that job.
Format Tips
There are plenty of resume formats. It's best to evaluate your skills and experience to see which one suits you best. The four main formats are chronological, functional, combination or targeted. Chronological is basic and it allows you to focus on your skills and accomplishments.
"It's a good idea to use formatting as a way to make your resume readable and visually appealing. You will seem more professional with bullet points, prominent subheadings, a nice font an plenty of white space to keep the focus on your traits," says Janet Michelson, a resume proofreader from Academized.
You can find templates on Microsoft Word or download them but you can also create your own if you are skilled in that area.
Keep in mind that there will be plenty of other resumes and that you need to stand out.
Summary Tips
Use your summary like a quick sales pitch, highlight your best attributes to get the reader's interest piqued. Try to sum up who you are as a personal trainer – what is your experience and what your goals are in a few sentences. You can even mention some of your biggest achievements.
What direction do you see yourself going? Some personal trainers like to combine this section with their skills section to give an easy overview of their best traits. These skills need to be specific though – speaking Korean might be relevant if your client is Korean but if they are not, mentioning this is pointless. Make sure that you mention any skills that could suit your reader – maybe you have swimming awards or dance awards, you may have some skills in martial arts – let your reader know. You can also include some soft skills here like being responsible or something similar.
Experience Tips
As you are applying for a position that benefits from some level of experience, it's a good idea to put an emphasis on this section. Your potential client will want to know about your results with your previous client. Make sure that your experience is relevant to your new position. For instance, if you are applying for a job of being a personal trainer to a new mom to help her lose her pregnancy weigh and get back on track with her exercising, it would be good to mention any similar previous experience. Talk about your techniques in each employment and mention your results. The important thing is to make it fit the job description like skinny jeans. This may mean that you have to optimize your resume each time you apply but it's a small price to pay for the benefits it has.
Education Tips
Far too many education sections look boring – you list your school, year of graduation and GPA. This is a tired, old approach. What your client would rather know is if you did anything in school that may improve your credentials as a personal trainer. So, you might want to include any sports awards that you have received. Maybe you had an athlete's scholarship or you won some prizes during your education – mention it. This is far more important than your GPA. It will give your potential clients a better look at who you are and how you came to be a personal trainer. It can also be quite impressive.
Keywords Tips
Sometimes resumes get filtered out by computer programs because they are not containing the right keywords. This is why you need to pay special attention to them. Your resume should be targeted and include all keywords that are relevant to the job. Look over the job advertisement and see what words are being used in the description to know which words you should mirror in your resume.
Write Better Resumes With Online Help
Another important detail of your resume is the accuracy of it. Grammar and spelling mistakes won't get you far. They make you seem unprofessional and may make your clients discard you right away. Luckily, there are tools that can help you with this:
Conclusion
A good resume will make you look like a true professional to a recruiter or any potential client. There are plenty of opportunities for personal trainers and you should definitely apply for those jobs – just make sure that you follow these tips and tailor your resume to the job you are applying to.
Author Bio:
Grace Carter is a health writer and proofreader at UK Writings, British writing service.