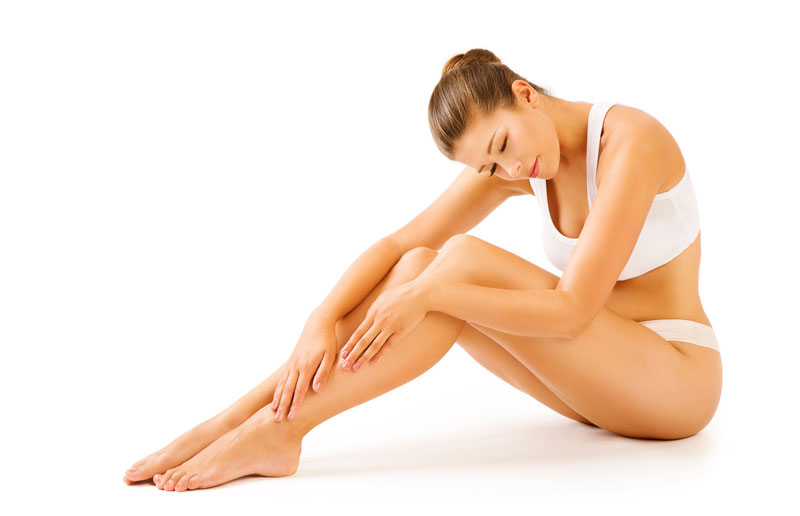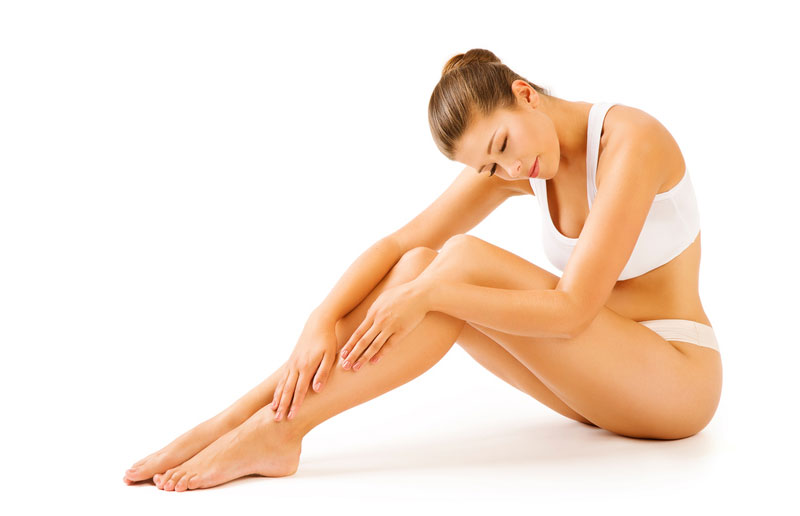 Shaving, waxing, epilating…there are tons of methods for removing unwanted body hair but few will provide lasting results. Before you go out and buy your next pack of disposable razors, consider another way of staying free of the fuzz. Semi-permanent hair removal using a laser hair removal machine is becoming more popular. So what's it all about?
How It Works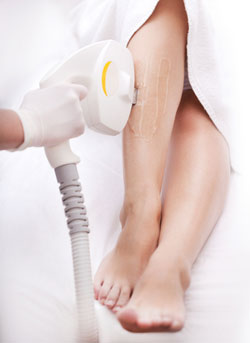 Lasers are transforming the beauty industry with innate their ability to provide targeted treatment. A cosmetic laser used in hair removal emits a powerful light beam that penetrates into the second layer of the skin and damages the hair follicle. This may sound harmful, but it won't cause any permanent injury. On the contrary, it's almost impossible to stop the growth of hair follicles so even with laser treatment your hair will eventually start to re-grow.  After a prescribed amount of laser hair removal sessions, your skin should stay hair free for as long as 12-months. That makes lasers an almost miraculous alternative to conventional hair removal.
Can You Do It At Home?
The obvious benefit of hair removal by shaving and waxing is that we can easily do it at home, if we choose to. Laser hair removal at home is possible but not recommended. A laser machine requires expert handling so if you're not experienced with the machine, you may end up hurting yourself. Having said this, there are gadgets that are similar and which lend themselves better to home use. One of them is a hand-held IPL (intense pulsed light) machine such as the Philips Lumea. This is a convenient hair removal machine but you may still struggle to use it over all areas of the body that are hard to reach yourself, such as your back. For these reasons, it's worth going to a professional at a beauty clinic near you.
Intense Pulsed Light (IPL) – What's the difference?
You may have heard laser hair removal and IPL mentioned in the same breath. The two techniques are often confused because both represent ways of semi-permanent hair removal by damaging the hair follicle. The scientific difference is that an IPL machine emits a light beam that spreads once it connects with the skin. That means that the dispersed light treats a wider area than merely hitting its target. This makes it more beneficial in certain respects. If you suffer from acne, rosacea or have blemishes and wrinkles that make you feel self-conscious; an IPL machine can help alleviate the symptoms. In the best cases, your skin will look glowing and youthful.
In Conclusion
This article has explored semi-permanent hair removal as a plausible alternative to traditional hair removal methods. The key factor to bear in mind is that both laser hair removal and IPL require a set of initial treatments to work properly. This involves higher cost but once you go hair free for a longer time, it'll be worth it. Always speak to your dermatologist or laser technician prior to commencing treatment, as they will be able to come up with a plan that suits your skin tone. Laser hair removal is currently most effective on fair skin with darker hair, but results can vary.