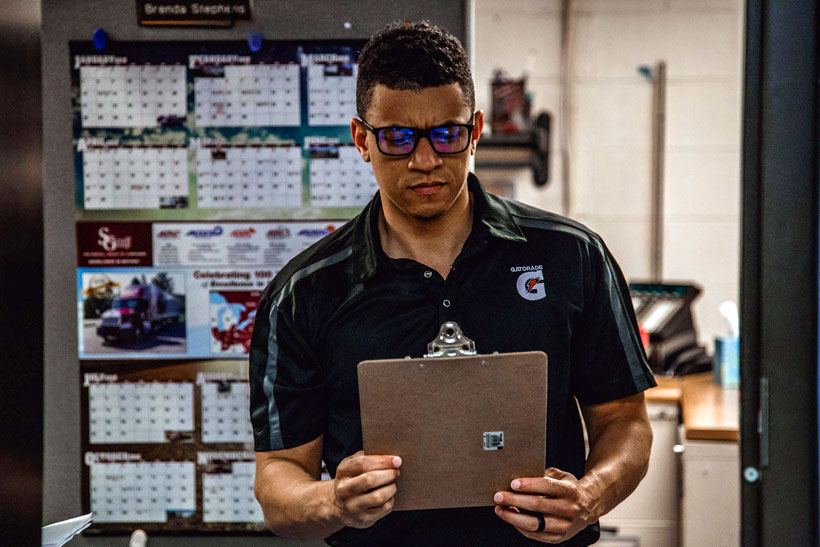 These days, personal training is a niche in full expansion, because almost everyone can do it and it promotes a healthy lifestyle. Unfortunately, not all trainers are truly qualified for this job – some lack of experience, knowledge, or morality (trying to convince their customers to buy supplements to make profits).
Therefore, choosing the perfect personal trainer for your needs might be a harder mission than you've expected.
But how do you choose the perfect personal trainer? How do you make sure that you're choosing the right person to guide you and help you achieve your goals?
If you want to find out how, engage further in our post as today we're presenting our ultimate 7-steps guide to choose the perfect personal trainer for your needs.
1. Establish Your Goals
The first step towards choosing the perfect personal trainer is to know yourself, your needs, and your goals. There are a lot of good personal trainers, but you need to find the perfect one for your needs.
You see, some just want to lose weight, some want to become bodybuilders, some want to shape their body, and some just want to stay fit and approach a healthier lifestyle.
There are trainers specialized only in bodybuilding and they won't be able to help you with your weight problem very well, even though they are really good at what they're doing.
That's why you need to establish your goals first and only then start your adventure in finding the perfect personal trainer.
2. Decide if You Want Virtual or One-on-One Training
Today, you can get training is so many ways, you just have to ask for it. Some people might not be ready to hit the gym and face many faces while they're sweating out. Others might not find their perfect personal trainer near them or don't leverage the time to go to a gym.
Therefore, virtual training is a great option for anyone who doesn't want to sweat out in public, who is extremely busy, or who simply didn't find the perfect trainer in the neighborhood.
Anyway, virtual training is very comfortable, so you can go for it anyway – the gym atmosphere isn't for everyone.
On the other hand, people find one-on-one training more motivating and efficient because you have a trainer to focus exclusively on you, but the main difference stands in the fact that he stays right next to you.
When the trainer is besides you, he can correct you, guide you, and motivate you better. As well, involuntarily, you'll give him more respect and authority, because is harder to lie and show disrespect face to face than virtually.
3. Identify What Types of Training You'd Like to Practice
Personal training isn't reserved only for basic gym classes. There are so many training types actually – from CrossFit and TRX to Yoga, Pilates, and Aerobic. Just do your research, find out what these types of training are about, and identify one that suits you and your needs the best.
According to Assignment Geek specialists, identifying your training type is as important as identifying your goals because you must also know the path to your destination to find the right personal trainer.
4. Set Your Budget Limits
Now that you know your goal, the path you want to follow, and if you want virtual or one-on-one training, the next step is to set your budget limit.
Good personal trainers don't come cheap usually because they know their worth. The prices can go from $25 to even $80 an hour, but the prices depend on the city and neighborhood too, according to one of the best essay writing service.
Anyhow, the last thing you want to do is to starve yourself for good personal trainer services. But there are also really great trainers that are not greedy, so you can find a cheap and yet amazing trainer for your needs.
Fortunately, many personal trainers have advantageous package deals that offer a pretty good monthly discount and you should definitely leverage it.
5. Do Your Research on the Trainers
Now, the detective part begins. You must know the market, do some background research about the best personal trainers in your city, look for references, and look for real examples of their success. Even ask your friends for
You must ensure that he had at least several great results with his previous customers, and to make sure that he is not a fraud and waste your money. Therefore, try to search for his experience in the field and check if he's certified.
As well, there are some that offer too little for the price of their services, so try to filter your search by quality. Don't forget to take a look at their policies if they have package deals, some might be tricky.
Doing your research well will raise your chances to find the right trainer for you.
6. Interview the Potential Trainers
If you already find some great potential trainers that match your expectations, you can show up at the gym, observe his work, and even engage in a conversation with him to spot out his work ethics and his personality.
In other words, you can interview him without letting him know what you're actually doing. It's important to see if you can feel comfortable with his training methods and if he is a person you can accept and like to be around.
After all, you're going to spend some time with that person.
Moreover, if you let him know that you're interested in his services, you allow him to sell himself and that's when you'll see his true self and when you can spot out the red flags.
If he will try to even recommend supplements when you know it isn't the case for your goals, it will be clear that he only sees you as a wallet at not as a person that he needs to help, conforming to some of the best paper writing services.
To find out even more about his professionalism, if you have some health condition, let him know and analyze his response and see how engaged is he in the conversation with you.
7. Try a Free Training and Make Your Choice
If you are not decided which trainer is perfect for you, then ask if they have the first training for free – most of them have. It's like a trial for their services because after all, you are the one who is hiring them for their services and they need to prove that they are worthy of your time and money.
After you experienced a few training sessions with several personal trainers is time for you to make a decision. Use your intuition – you must have a feeling that one of them is better than the others for what you're looking for and I believe that you should follow that feeling.
Conclusion
Choosing the right personal trainer for your needs might not be as easy as it seems. We are so different, and a trainer must keep in mind this aspect at all times. Our bodies work differently – there's no diet to "fit them all".
Of course, you can very well do it all by yourself, you have all you need to start having a healthier lifestyle, but the progress will never be as fast and as effective without an expert to guide and advise you through the process.
To make sure you choose the right personal trainer, follow this simple yet complex guide. This way you'll save a lot of time and money and you'll definitely increase your chances to get the results you're aiming to.